You may recall in our Parent Orientation that we discussed using a "House System" for team and character building. After a few glitches and speed bumps in the first few weeks of school, we are finally ready to go ahead with our House Sorting! We will be having our Sorting Ceremony next

Wednesday, 10/15

. We will send more communication about the details of the ceremony soon. Below you will find a brief overview of the House System and why we are implementing it as a school-wide approach. Thank you for taking the time to read it, and if you have any questions, please let me know.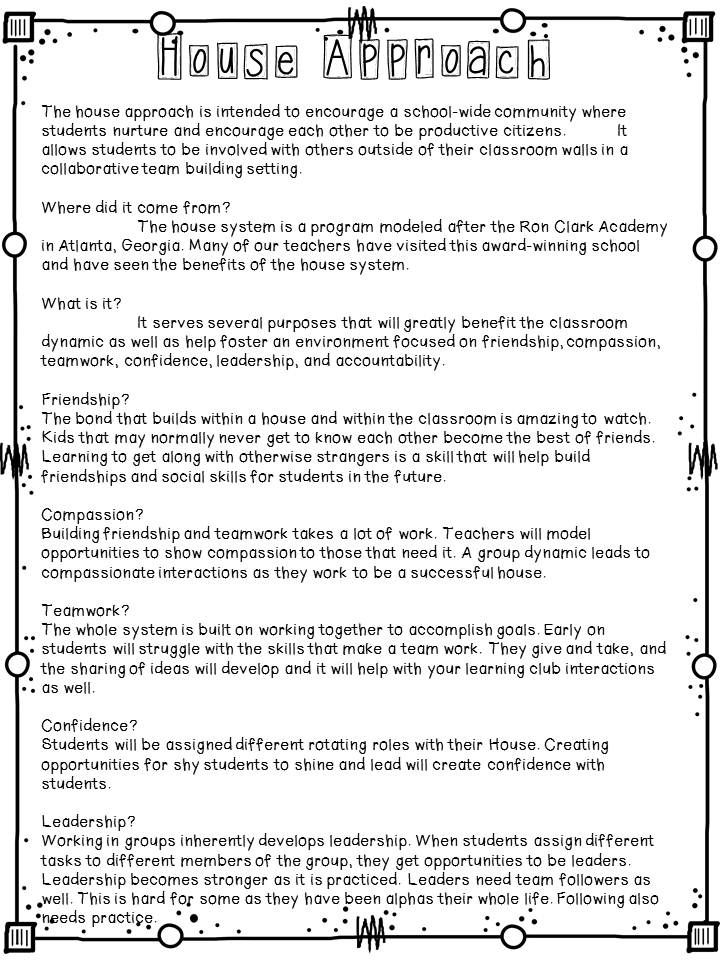 Click the image to download the entire document.